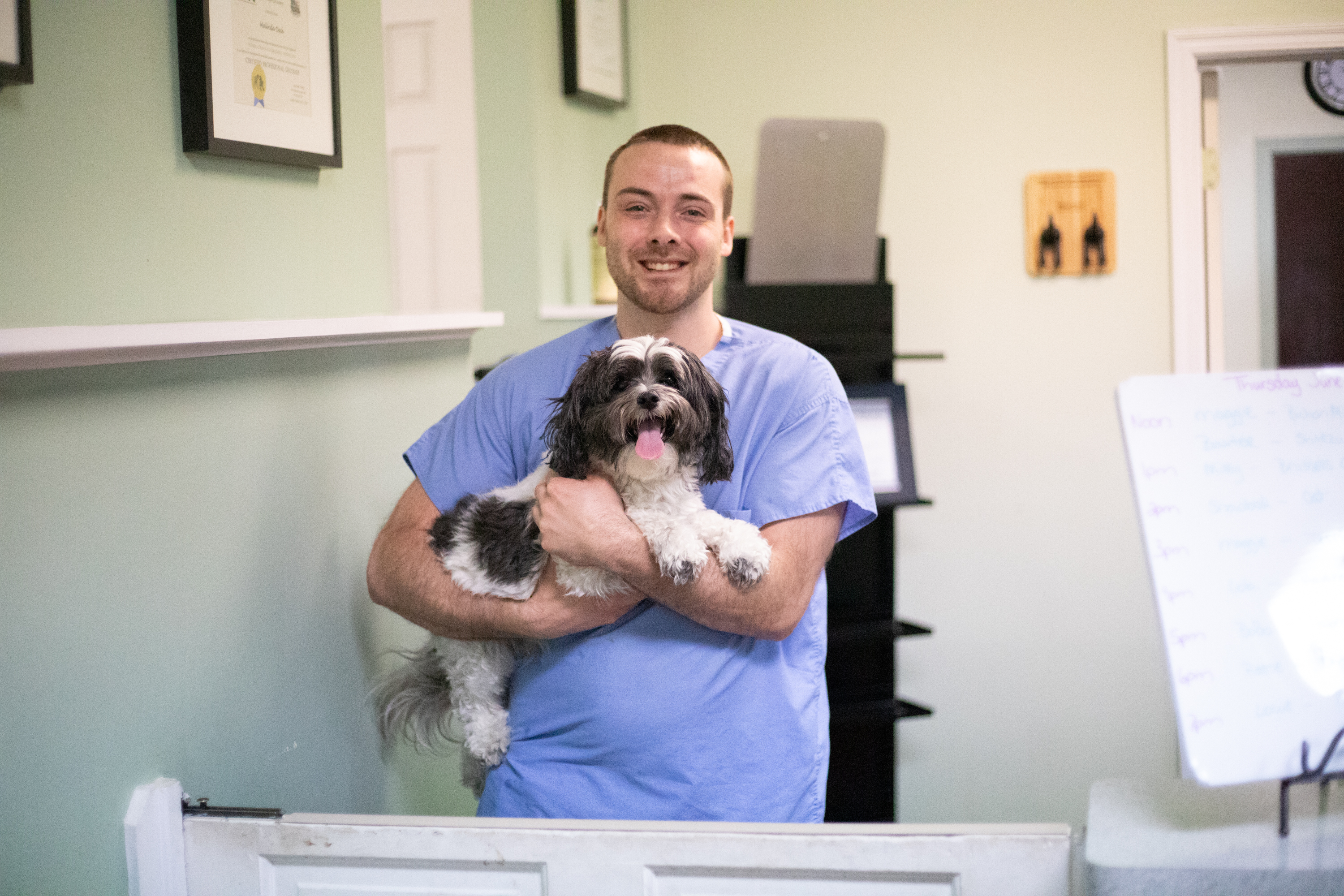 Hi Park Hills Neighbors,
This one is for your fur family! Park Hills Animal Hospital is right down the street and they have one of the BEST groomers I have ever worked with right upstairs. I personally take my big, sweet Bernese Mountain Dog, Olive there and I LOVE seeing how fluffy and beautiful she is after a day at Park Hills Grooming.
Since I'm such a fan of their services I couldn't wait to stop by and find out more about them. I ended up speaking with Certified Professional Groomer, Malinda and her assistant Aaron and they told me about the importance of knowing what works best for each pet and that their love of animals is what gives them such great attention to detail.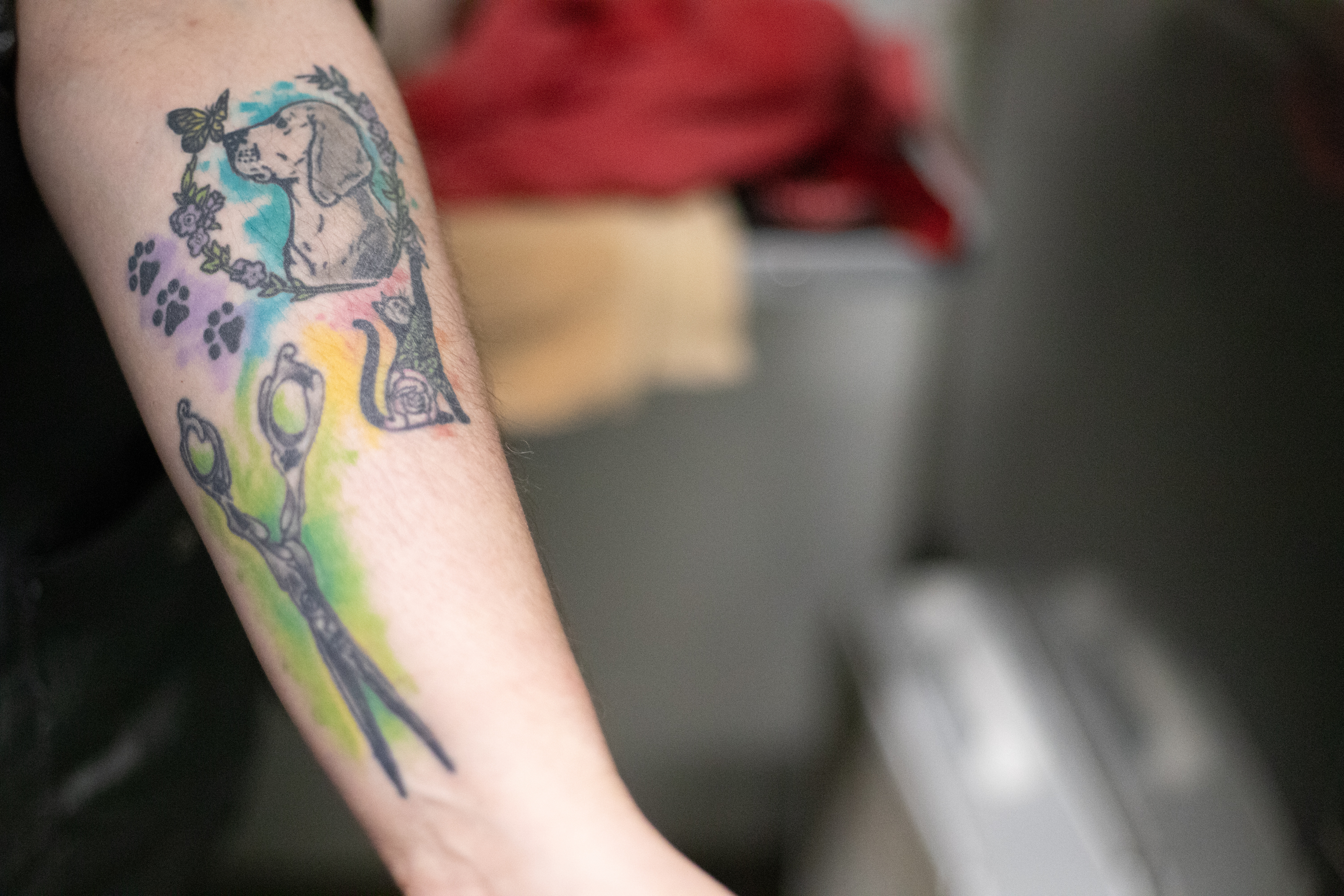 Malinda's love of animals started as a young girl growing up in Iowa in 4H. And in 1998 when she moved to the area she began working in PetSmart in Eastgate and eventually as a vet tech. While she has been honing her grooming & care skills over the last 20 years, I was surprised to learn that only 2% of groomers are certified! Malinda has always believed that being certified is very important, not only for the animals but for the industry as a whole. She's put in a ton of time and worked really hard over the last few years on her way to becoming a Master Groomer and it shows in everything she does.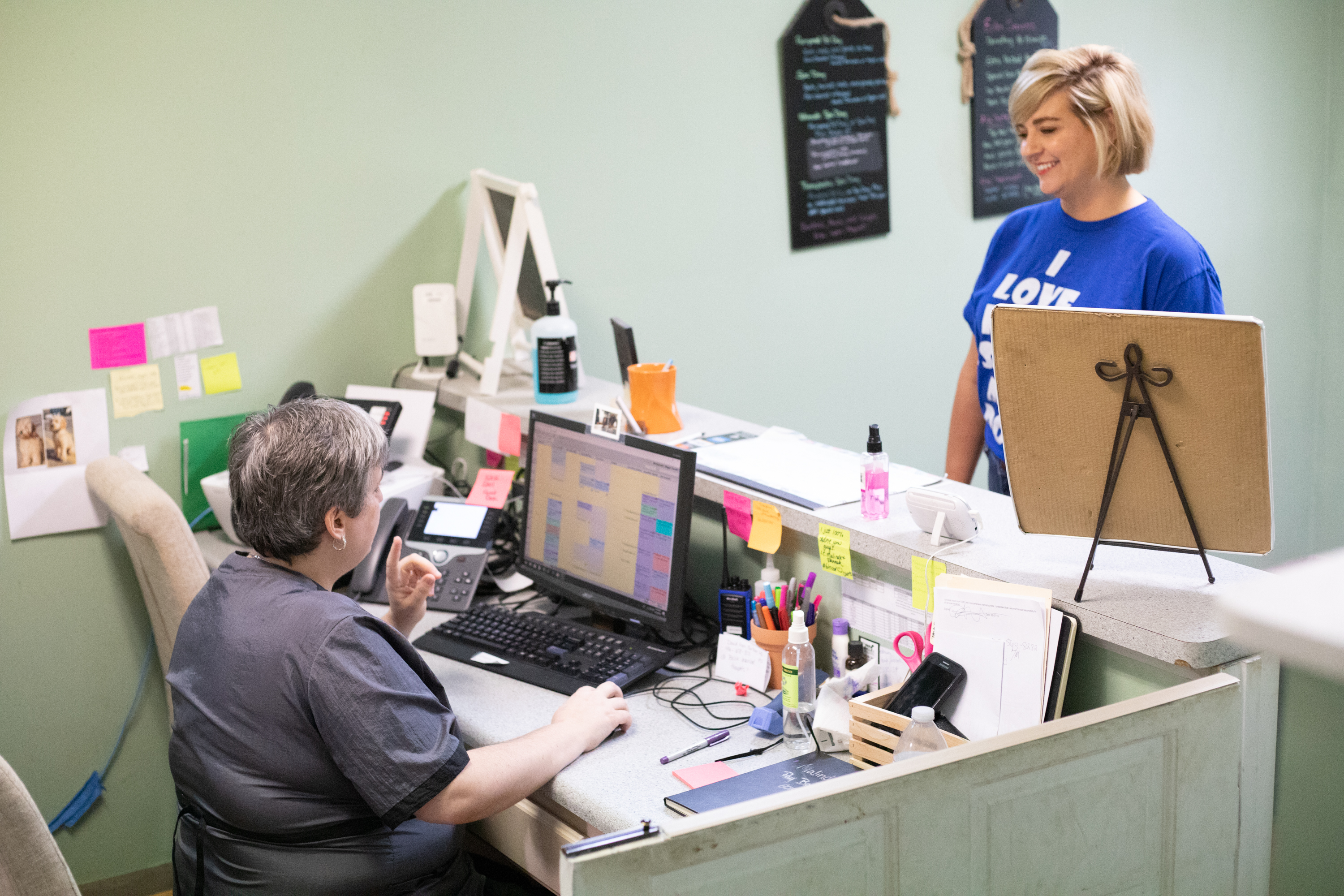 Along with her certifications, Malinda takes a special interest in giving exceptional care to all of the pets she grooms. Part of her passion is to find products and ways to keep her shop as chemical free as possible. She also spends a lot of time learning everything she can about what works best for each individual pet so they have the best experience possible. You will never see your furbaby left in cages to air dry too long because your pet's well being comes first at Park Hills Grooming.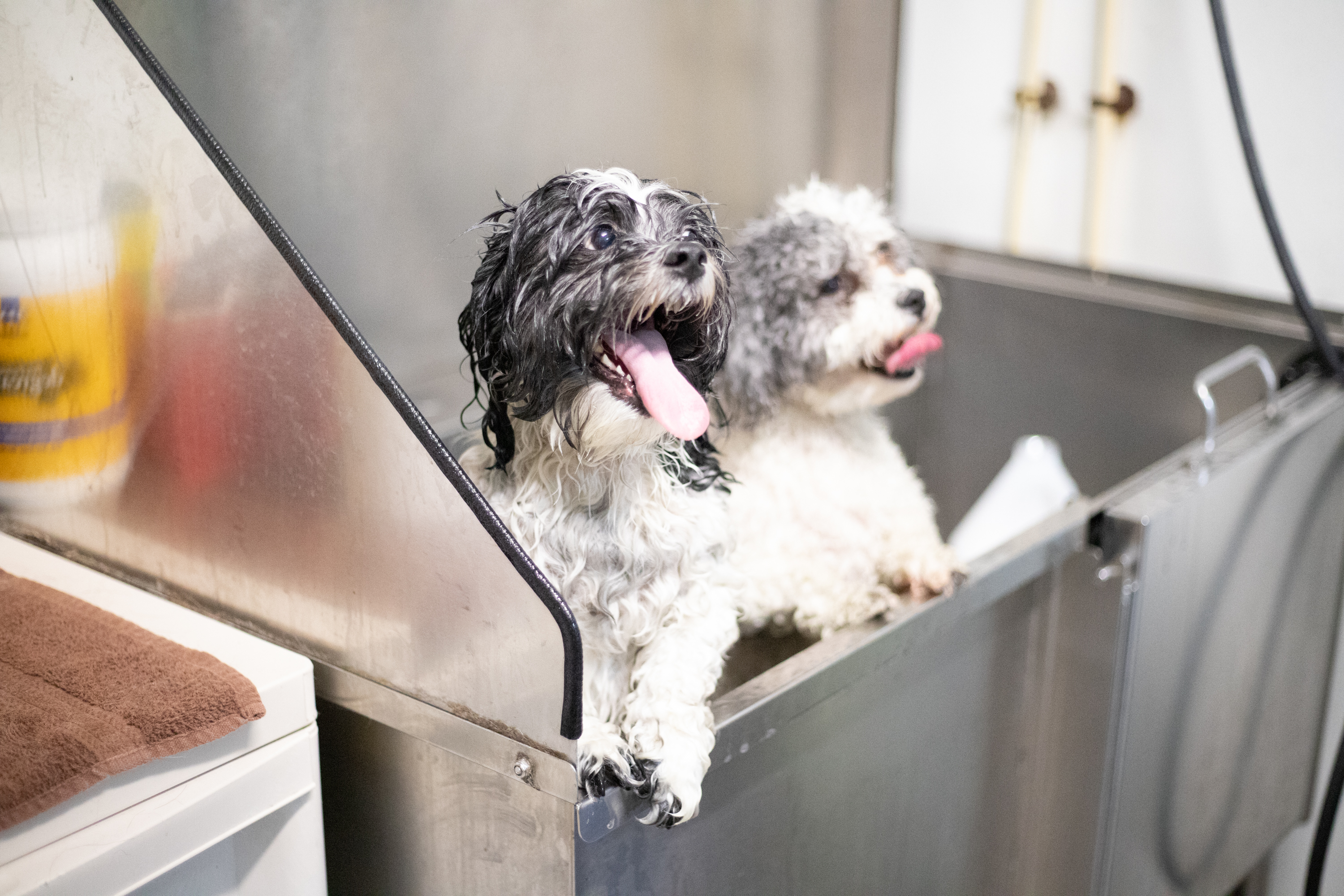 Before I left I asked what people should know before taking their pets to the groomer for the first time? Malinda said if you can, the best thing to do is to introduce them to groomers and groomer techniques at a young age. That way they will feel more comfortable coming in to be groomed. Maybe even bring them into the groomer for an introduction! Melinda and Aaron would be happy to meet you both!