WATCH THE VIDEO HERE!
Annie Venerable:
Let's talk, how many dogs are here? What are all the names? Tell me everything.
Brandon Breeden:
When we started here, we had Noodle, who's now 11. Since being together two years ago, well, we got Kevin. Then recently, had fostered a dog that we ended up adopting and so now we have Jax.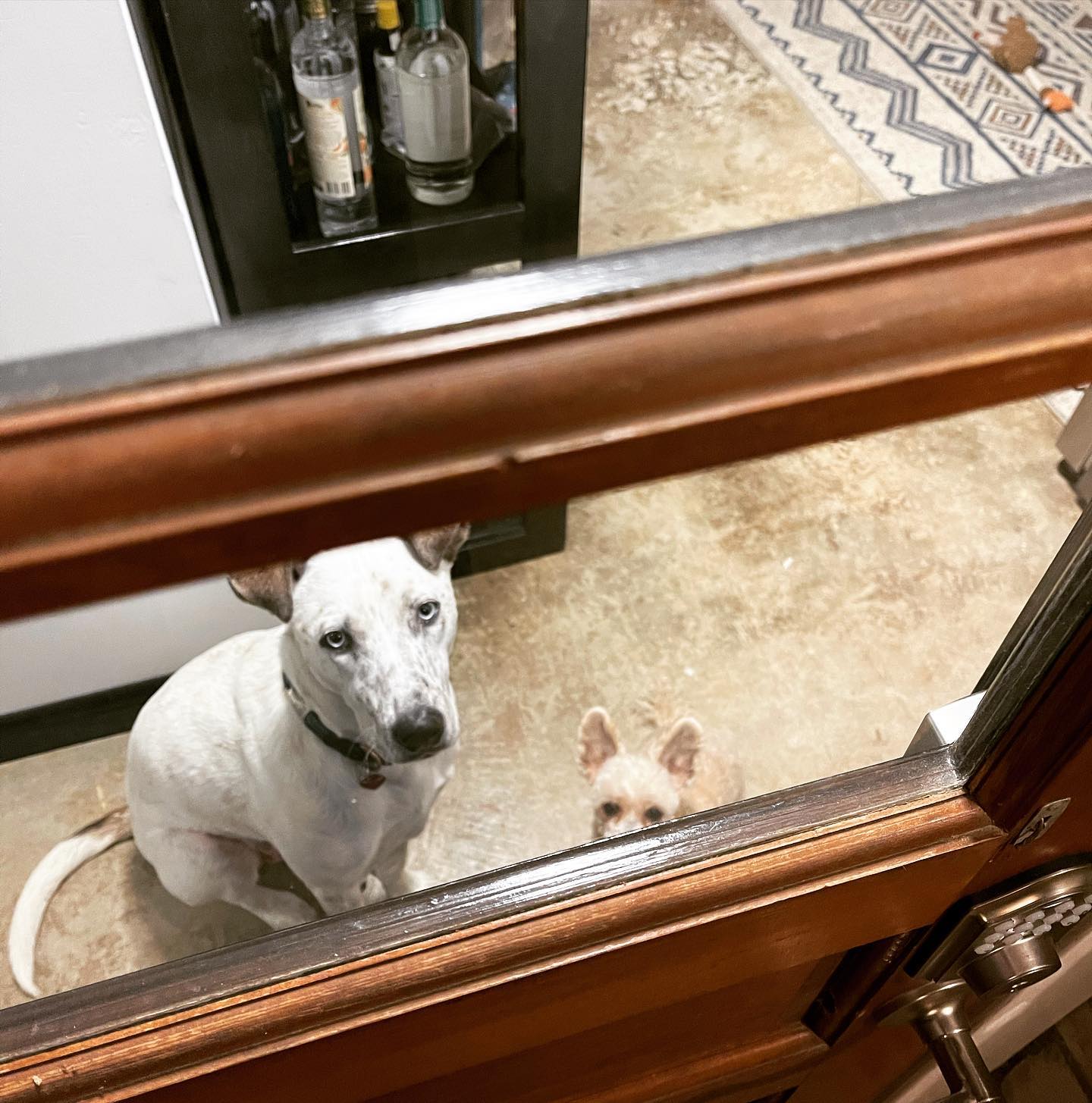 Annie Venerable:
As a real estate agent, it's no secret that a lot of our friends become our clients, but sometimes when you're really lucky, you get clients who then become your friends. Today, we are at home with Ryan and Brandon who bought a beautiful home here in Covington, Kentucky. It sits on four spectacular acres. It has a really unique floor plan and best part, it's got a pool. I'm Annie Venerable with Pivot Realty Group. Let's go take a look.
Ryan Burch:

We met on Tinder, on the Tinder app.
Brandon Breeden:

It was one of those, I had been single for a long time and was like, "You know what? I think I'm really ready to date at this point." Brunch led to hanging out at an outdoor space downtown to, "Oh, it's 7:30. What do you want to get for dinner?"
Ryan Burch:
I remember I called my mom right after. I was like, "I just went on an eight-and-a-half hour date during the day and didn't go to his house." She was like, "Well, that's good. Good for you."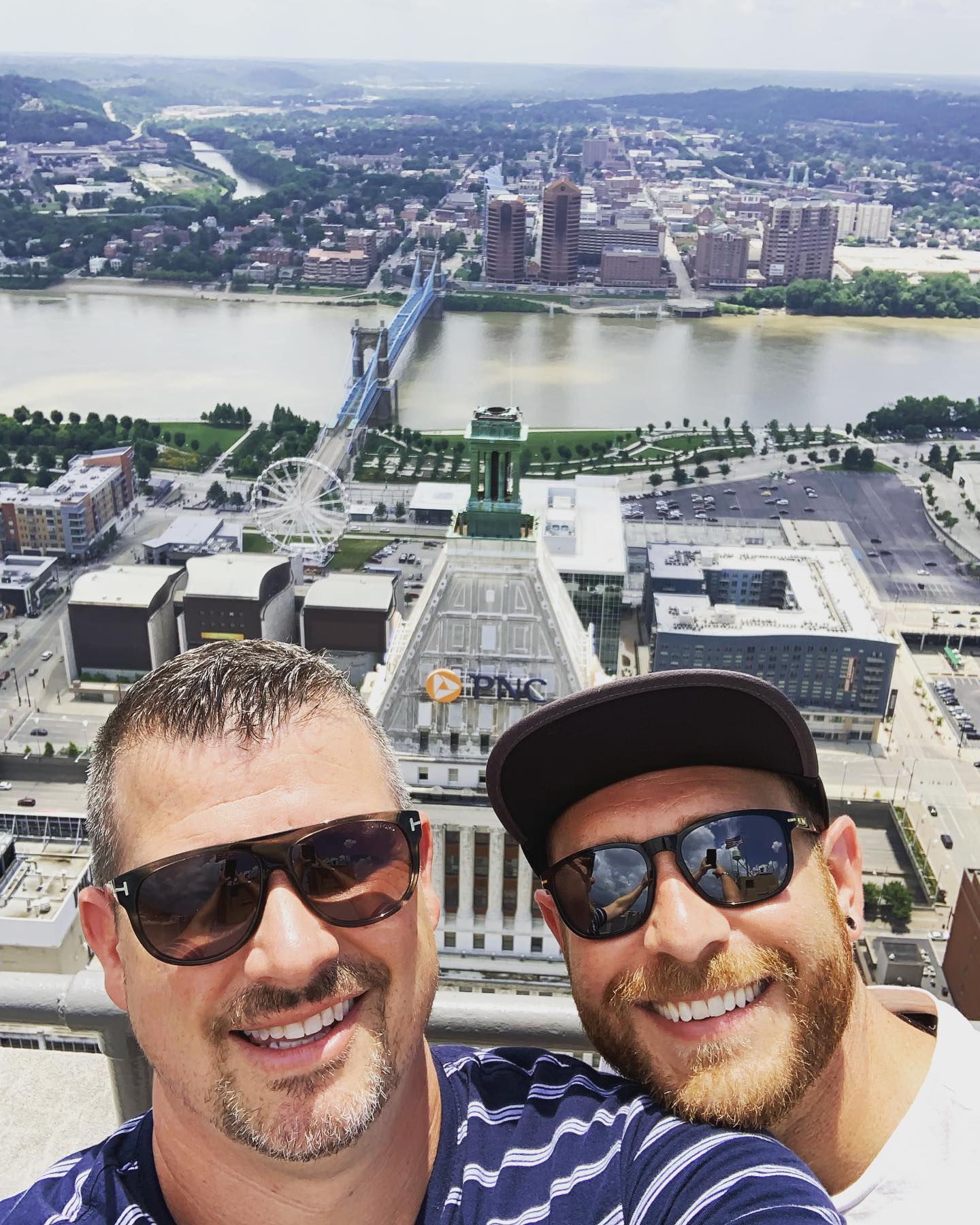 Annie Venerable:

That's super sweet. When I met you at your old house, and of course in this beautiful home, the first thing I noticed is just your amazing aesthetic.
Brandon Breeden:
We wanted it to be something we could make our own, right? That had good bones, had an interesting layout. Obviously, when we made the decision to sell it because we wanted a house with more space, better for entertaining. We wanted a pool. There was a checklist that we had that we know we can never have staying in the house or even the city we were in. I had been looking online. We found properties that we liked and really saw what potential was out there. This one, for eight months, was like ... You saw the pictures. You could maybe see the potential, but it wasn't like, "This is the one. We've got to go look at this house."
Ryan Burch:
Yeah, you showed it to me on the app a few times. I was like ...
Brandon Breeden:
We went out for a drive and I'm like, "Let's just pull at the end of the driveway and just see what we can see." That was enough to really pique our interest, to know this is a house we should be looking at. It's kind of funny. My last house was a back-burner house. That as everything else sold, it was one that now I need to know pay attention to the back-burner house. Go for it. Look at it. As soon as I walked in that house that I refused to look at, even my agent was like, "No, I think this house is a perfect fit for you." "Nope, Nope, Nope. I don't want it. Don't want it. Don't want it. Walked in like, "This is it." I knew within five minutes. We knew as soon as we walked in the door here. We just looked at each other and were like, "Okay."
Ryan Burch:
It literally checked every box we had, like non-negotiables.
Brandon Breeden:
Four acres, 15 minutes from downtown. What's interesting about going from our previous home in Ludlow was being a shotgun style 2,200 square foot house, we found ourselves really only utilizing our kitchen, our bedroom and our bathroom. This house, being as large as it is, we use every room in this house. He has his own office. I have my own office. We didn't have that before.
Ryan Burch:
I had a room set up as an office, but it was in such an odd space in the house and it didn't-
Brandon Breeden:
It was a bedroom with a desk. It wasn't an office.
Ryan Burch:
Yeah. It didn't lend itself right to working from home. I think we made that conscious decision too, of is this a place we can live in long-term?
Brandon Breeden:
100%, this is our forever home.