WATCH THE FULL VIDEO HERE!
Raise your hand if you love the
strange, the unusual, or the weird. Or it's almost Halloween and maybe you're
planning a night of witchcraft and seance. Either way, I have the perfect spot
for you. We're in Covington, Kentucky today at Hail Dark Aesthetics, which is
the ultimate stop for one-of-a-kind gifts and just lots of cool things. Think
of it as a record store for the dark of heart. I'm Agent Annie with Pivot
Realty Group. Let's get weird.
Nill Higginbotham:
I had over 30,000 records that started
this store.
Annie Venerable: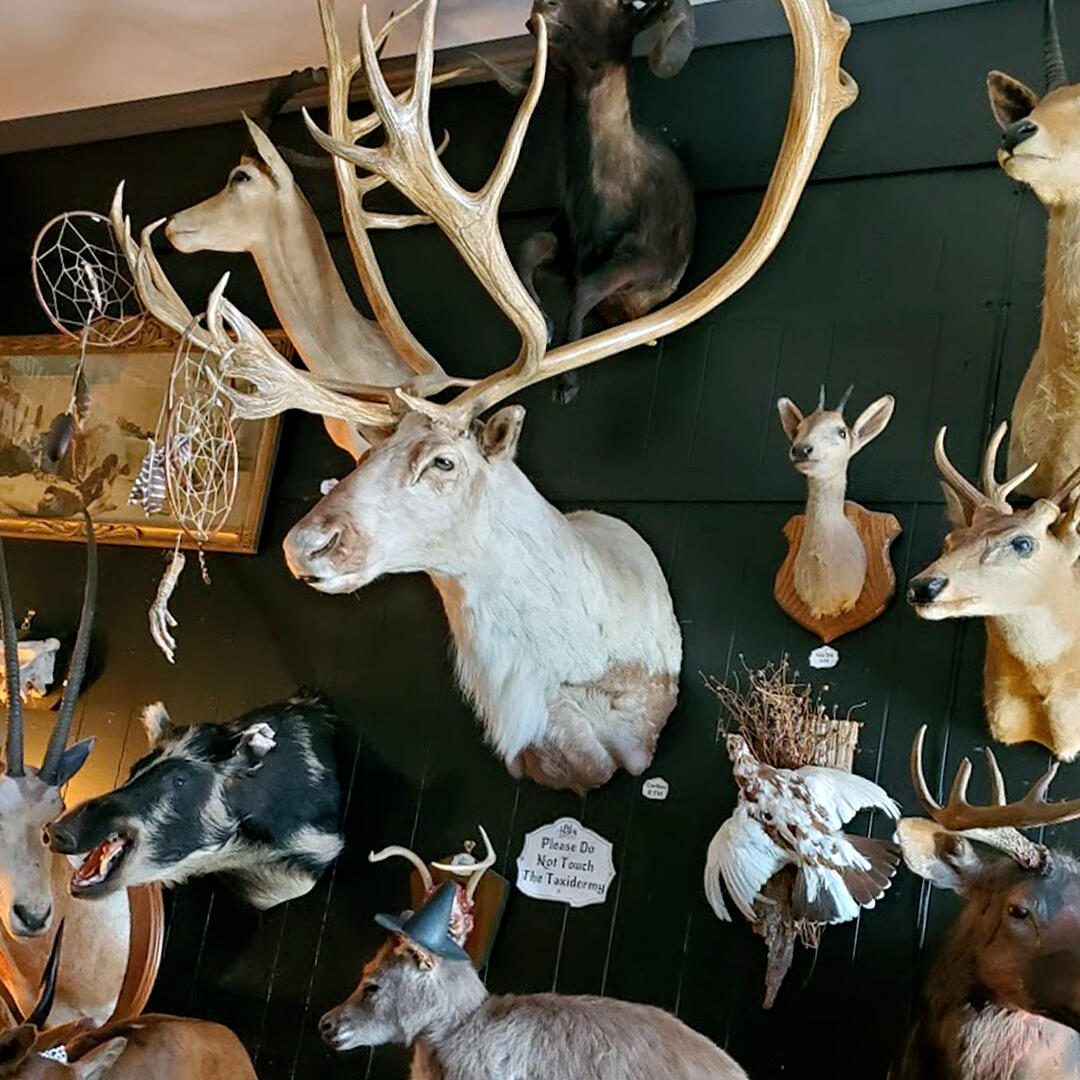 You did? You had 30,000 records?
Nill Higginbotham:
Yeah. And then still throwing stuff in
today. We'll get dry spells with no buy-ins. But when it comes down to
taxidermy, I've always been involved and loved it. I myself am not a
taxidermist, but if your mantid passes away, your mantis, we can do that. But
as far as books on the occult, esoteric stuff like that, always been into that,
been reading it since I've been a kid. Again, it's just an amalgam of Aubra, my
partner, and I's interest put together.
Nill Higginbotham:
Cincinnati, greater Cincinnati area, is
kind of diverse with little pockets or boroughs, if you will. Everything has
their little niche and it seems like starting to discover everybody stays in
their lane. So to that point, I kept coming back to Covington because I kept
seeing the same faces come to Covington. What I started to realize it's kind of
the bourbon street of the whole area and the neighborhood was super friendly
and it was kind of weird too. I don't know why everybody's so darn nice here,
but they are.
Nill Higginbotham: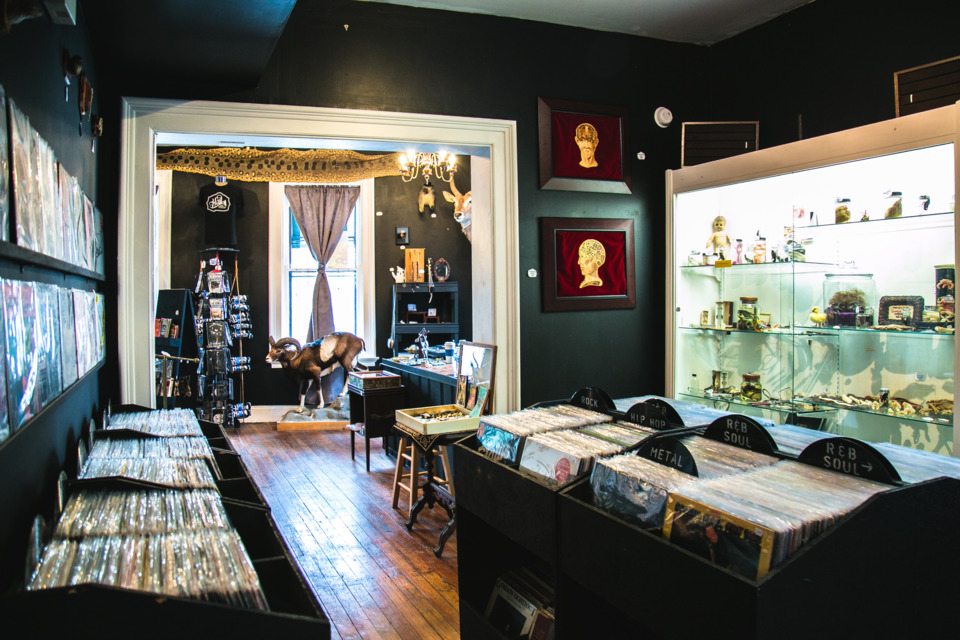 We do have repeat customers and some
people are in it just for the records, some of it are just in it for the tarot
decks and that. Some people are just in it for t-shirts and records and we get
those people that are in all the time. We are kind of a destination. Not trying
to our horn, but we are a destination. We get a lot of people from abroad,
especially being in a tri-state area. There's a lot of traffic coming in and
out, people pop in and been like, "We've lived here for 18 years and we've
seen this place every day for the past five years. We've never been in here and
this is what this is."
Nill Higginbotham:
I'm like, "Yep, that's what we're
doing." You know? But yeah. People that bring in kids is our favorite
because kids are the coolest in here. Kids also have a really weird
perspective. They're always looking up, we get taller and then we know we never
look up and see what's really out there.