WATCH THE FULL VIDEO HERE!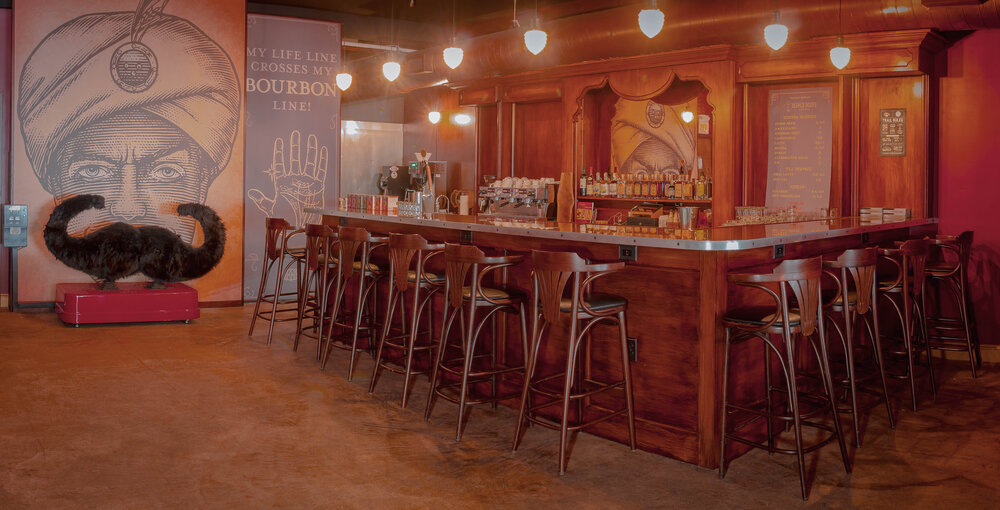 Carus Waggoner:
So, this is what the original Magic 8-Ball looked like.
The lady who invented it was named Mary Carter, she lived in Covington.
Annie Venerable:
Oh really?
Carus Waggoner:
Yeah. She called it a psycho slate, which is kind of
funny. And it works just like a modern Magic 8-Ball. Like if you took today's
8-Ball and you cut it open and split in half, this cylinder's still the same on
the inside after all these years.
Annie Venerable:
Really?
Carus Waggoner:
Yeah, it hasn't changed at all. And then the coolest part
is, is she bragged about being psychic so much that Houdini at the end of his
career was always known to run around debunking mystics. And he actually showed
up in this area at some point to debunk her, yeah. So it's kind of nice-
Carus Waggoner:
Professional fraud, like, "Right on."
Annie Venerable:
What do Cirqu de Solie, Elvis, and a giant mustache, what
could these things possibly have in common? Second Sight Spirit of course, here
in Ludlow Kentucky. Second Sight is a beautiful and super unique distillery
where you can get your fortune told, you can share delicious craft cocktails
with your friends, or during the day you can stop in and have a cup of coffee
and a pastry.
You can even join them for their Saturday night séance
party once a month. And I got to tell you, this party is one of the most fun,
most creative drag and burlesque shows you're going to see in the tri-state.
Today we're meeting with one of the owners, Carus, who
with his longtime friend Rick, created this beautiful space in this great
community, who both believe that everything they do should be good for the
spirit. I'm agent Annie with Pivot Realty Group, thanks for joining me.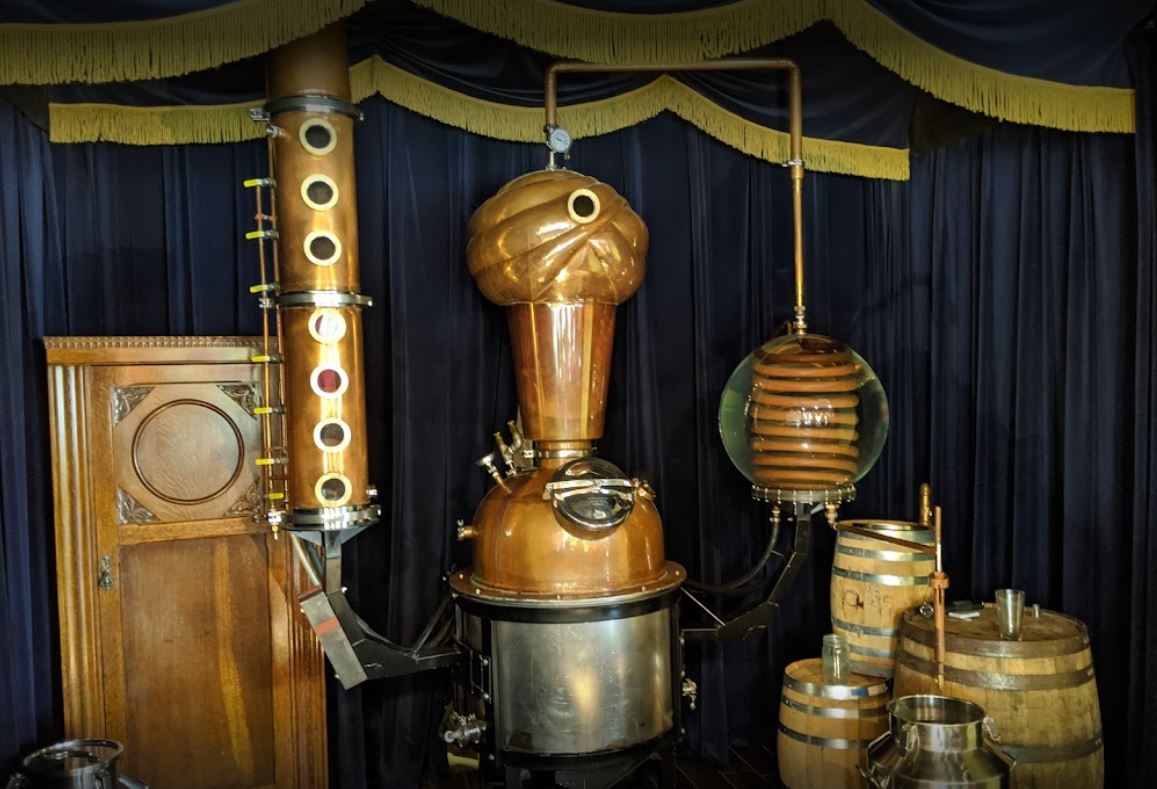 Carus Waggoner:
Rick and I, mostly on the weekends, we just like build,
and design, and drink in his garage because that's what we do for fun. Yeah,
we're nerds.
Carus Waggoner:
In high school we both discovered we really liked making
things. So after school, Rick became a mechanical engineer, I got into
industrial design. We knew at some point we'd have our own shop. So we
basically just started taking any side job we could to either get enough money
to buy a new tool, or learn a new technique.
Annie Venerable:
What kind of shop?
Carus Waggoner:
We didn't know, we were just making stuff. We always like
designing and building. Like that's always been our passion, and this has
always been like finding those avenues just to kind of keep that hobby and
drive going. Yeah, you can always kind of tell what you are meant to do by what
keeps you up at night.
Carus Waggoner:
We're always trying to make this place more interactive
and engaging because we've taken a lot of tours, not just distillery tours, but
other tours that were pretty passive. And we find that a lot of our culture
right now, people are just talking at you all the time, like we are to you, I'm
sorry.
Carus Waggoner:
So we're trying to make something more engaging and try
to make our shop, and our distillery, and our brand more of a two-way
conversation. That's why we went with the future.
Carus Waggoner:
Plus we're surrounded in a community of, oh Ludlow's
transforming, and it's younger and there's a lot of the like-minded people that
want to make something a little bit better, from the entrepreneurs in town to
younger families moving in, you can kind of see the demographics on the
sidewalk change.
Carus Waggoner:
But it also has changed the perception of the town.
Because we all know perception is everything, right? So if you can walk through
Ludlow, and you see a brewery, and a distillery, and a women's boutique, then
you're like, "Oh, okay. Something is happening here."
Carus Waggoner:
I took the guy who I kind of like idolized and wanted to
be my mentor in the industry, my former industry, Michael Curry, he's designed
everything, he designed for Broadway, and the Olympics and the guy's
brilliant, and so I took him out to this little deli and we're talking, and I
got to ask him a couple of questions.
Carus Waggoner:
The one that stuck with me, I just asked him like,
"How do you create a work-life balance? Because you're at the top of your
game. You're the best in the world at what you do, like hands down, nobody
touches you."
Carus Waggoner:
And he's like, "I don't."
Annie Venerable:
Yeah, okay.
Carus Waggoner:
Like, "Cool."
Carus Waggoner:
So he said, "What I do though is when I'm at home,
I'm at home, and you have to like shut that down. Be present when you are
home." So that was some of the best advice I think I ever got.